A Million Ways To Die In The West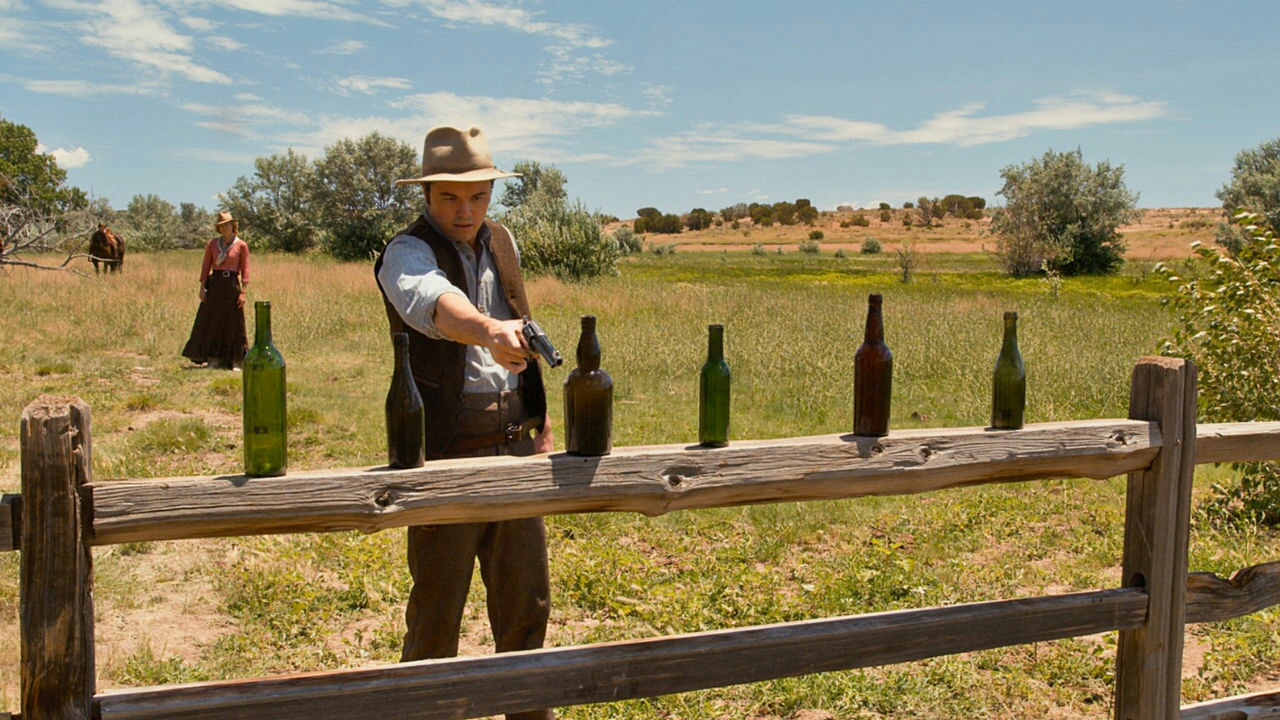 Albert är en bonde som sköter om en farm med får. Han är inte speciellt bra på sitt yrke och när hans flickvän lämnar honom för att han är en ynkrygg så känner han att han måste förändra sig för att vinna tillbaka henne. Men när en mystisk kvinna dyker upp i staden så får hon honom snart på bättre tankar. Dessvärre så vet inte Albert om att kvinnans man är en hänsynslös mördare och snart anländer mannen till staden för att leta rätta på sin fru och hämnas på den person som lagt ett finger på henne.
Betyg: 4 av 5
Riktigt rolig västern med stundvis väldigt sjuk humor som man bara kan älska. Klart val om man nu har denna typ av humor. Ett par scener som är lite väl under bältet så man tänker på det.
Längd: 1 h 56 min
Seth MacFarlane, Charlize Theron, Liam Neeson, Amanda Seyfried, Neil Patrick Harris, Giovanni Ribisi m.fl.