Escape From The Planet Of The Apes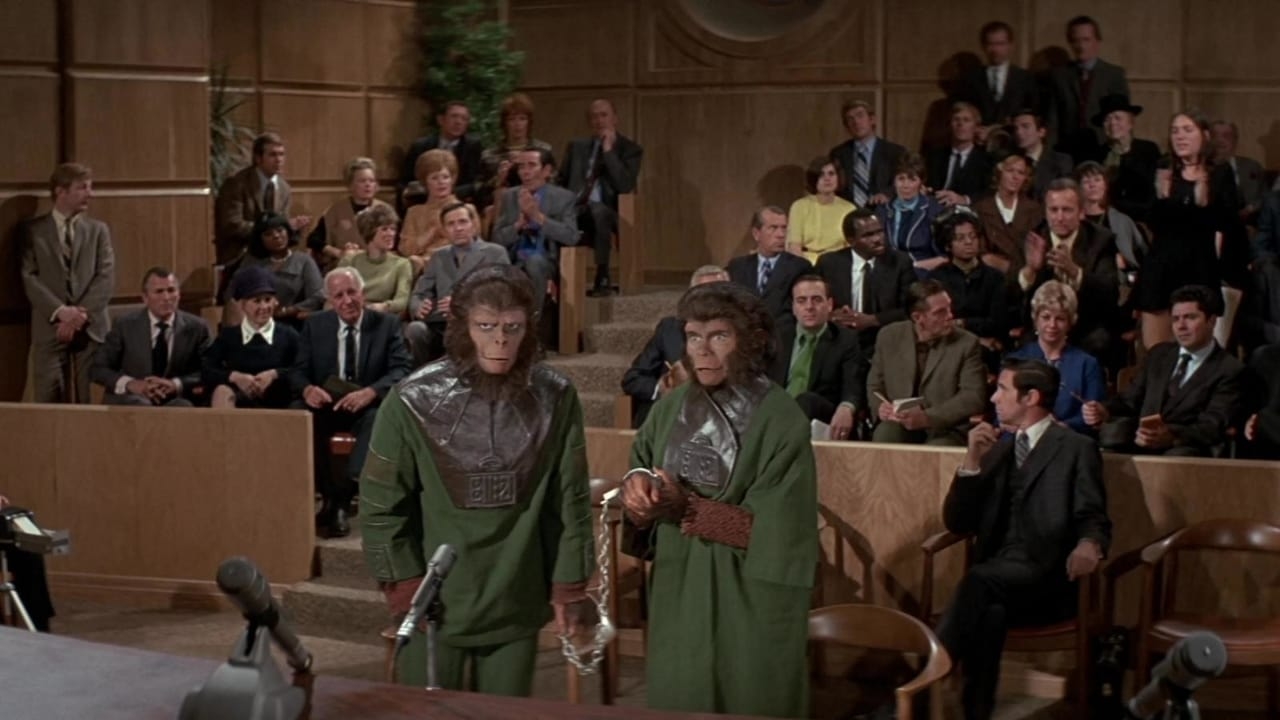 Genom att färdas i en amerikansk rymdkapsel så lyckas de tre talande aporna Cornelius, Zira och deras navigatör att åka tillbaka 2000 år i tiden och hamna på vår planet i nutid. Deras intelligens verkar positiva reaktioner hos befolkningen men några enstaka regeringsmän är oroliga om vad som händer i framtiden. Genom oärliga metoder så lyckas en av dem spela in ett samtal med Zira där hon berättar om ett kommande krig mellan människorna och aporna och nu ska regeringen beslut om man ska döda dem för att förhindra detta.
Betyg: 3.5 av 5
Klart underhållande och intressant uppföljare till skillnad från en del andra i serien. Händelserik och fräck och klart godkänd.
Längd: 1 h 38 min
Roddy McDowall, Natalie Trundy m.fl.
(Alternativ titel: "Flykten från apornas planet")