Monty Python And The Holy Grail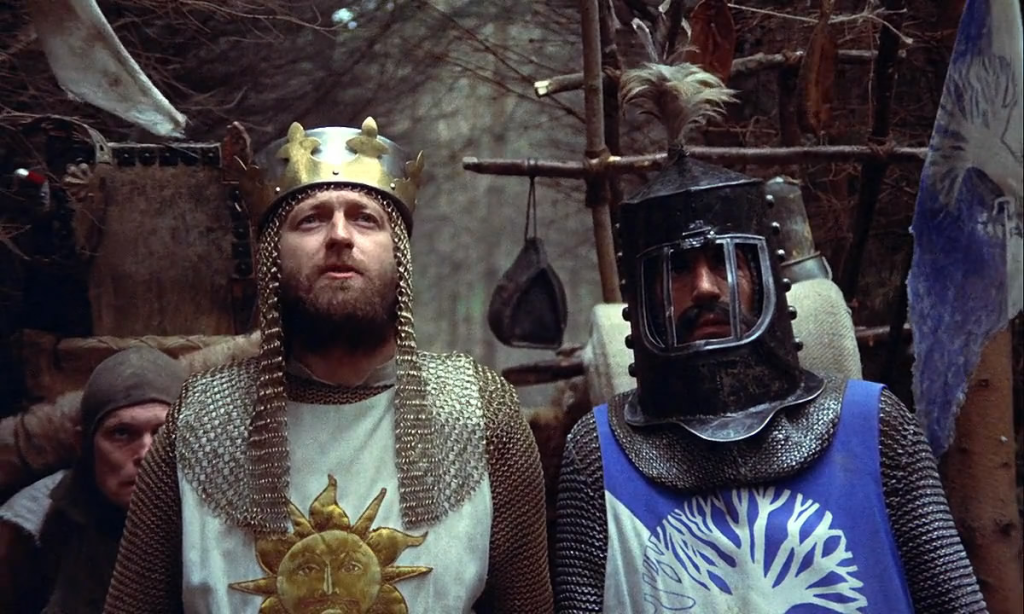 Några modiga riddare ger sig av för att hitta den heliga graalen. Deras väg korsas av konstiga händelser och av lite annorlunda folk. Men de har bestämt sig för att graalen är deras öde och de kämpar tappert vidare genom ondskefulla skogar och gångar. Inte ens när en livsfarlig kanin står i deras väg tvekar de för att anfalla.
Betyg: 4 av 5
En av gängets bästa och roligaste filmer. Om man gillar sjuk humor.
Längd: 1 h 31 min
Graham Chapman, John Cleese, Eric Idle, Terry Gilliam, Terry Jones m.fl.
(Alternativ titel: "Monty Pythons galna värld")
("1001 filmer du måste se innan du dör")