The Pirates! Band Of Misfits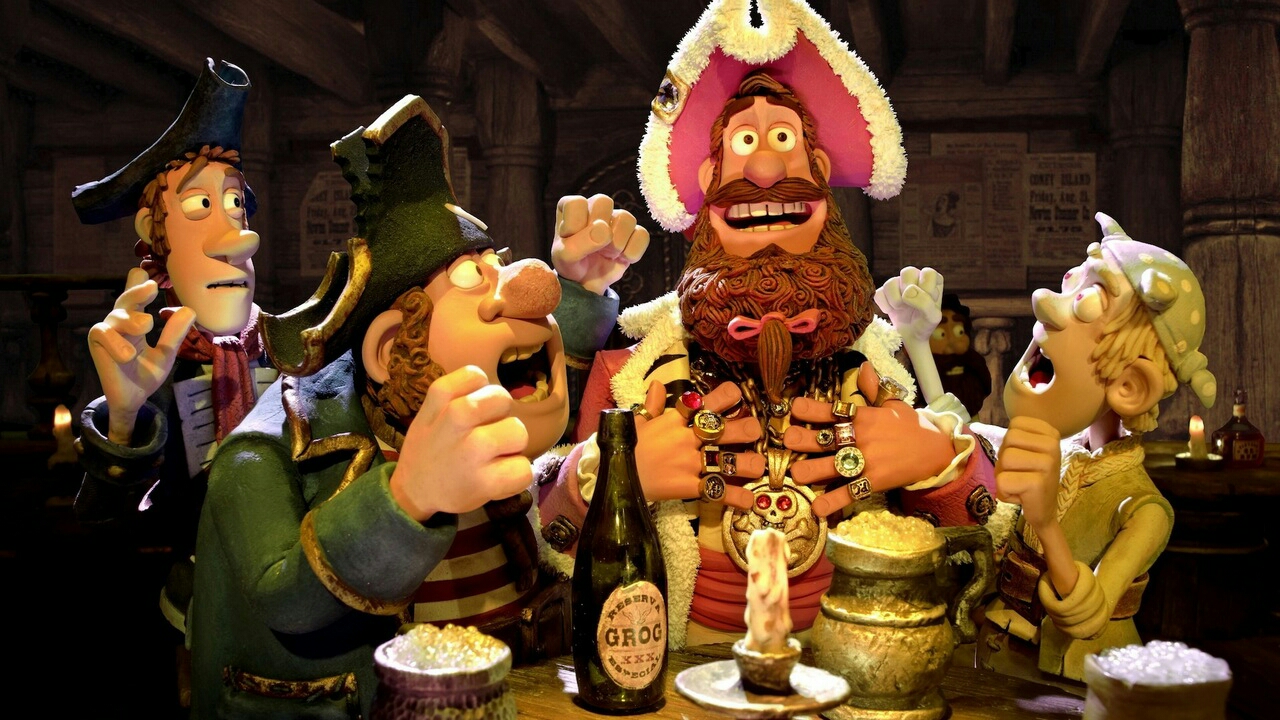 Efter att Piratkaptenen och hans mannar anländer till "Bloody Island" för att vara med och tävla om priset för årets pirat så inser de att de inte har en chans när andra mer framgångsrika pirater kan visa upp större skatter. Istället styr de sitt slitna skepp mot London där kaptenens papegoja får en central roll när det av en slump visar sig att det faktiskt inte är en papegoja utan istället någonting annat. En vetenskapsman följer nu med dem för att vinna ett stort vetenskapspris som kaptenen tror är en stor skatt.
Betyg: 4 av 5
Kul och fartfylld film som passar vuxna lika bra som de absolut minsta barnen. Ett klart underhållande äventyr för hela familjen.
Längd: 1 h 28 min
Hugh Grant, Salma Hayek, Jeremy Piven, Martin Freeman m.fl.
(Alternativ titel: "Piraterna!", "The Pirates! In An Adventure With Scientists!")