The Place Beyond The Pines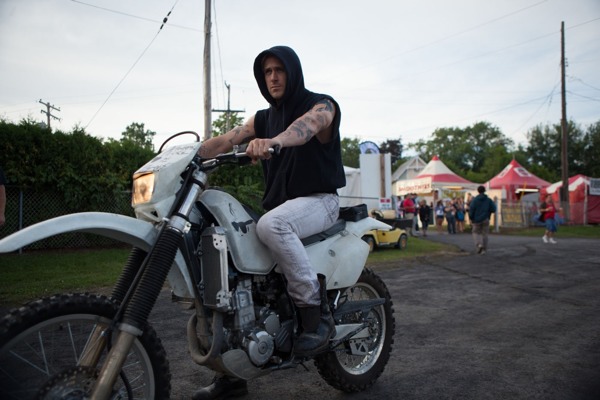 Luke är en stuntman som försörjer sig på att köra motorcykel. En dag får han reda på att han har en son och då vill han kunna försörja honom. Men det är inte lätt som stuntman och av en slump stöter han på Robin som driver en sliten bilverkstad. Det tar inte lång tid innan Robin fått Luke att gå med på att utföra bankrån för att få lite snabba pengar. Men med tiden blir Luke girig och situationen börjar bli både allvarlig och farlig. En händelse leder till en korrupt polisstation där poliser gör olagliga husrannsakningar och stjäl pengar. Snart knyts de inblandades liv ihop.
Betyg: 4 av 5
Väldigt svår att betygsätta då filmen består av tre delar som knyts samman på ett fiffigt sätt. Första delen är utan tvekan bäst men har man tålamod och ser klart filmen så är den ändå väldigt bra trots att den är väldigt speciell.
Längd: 2 h 20 min
Ryan Gosling, Bradley Cooper, Eva Mendes m.fl.