Bullet To The Head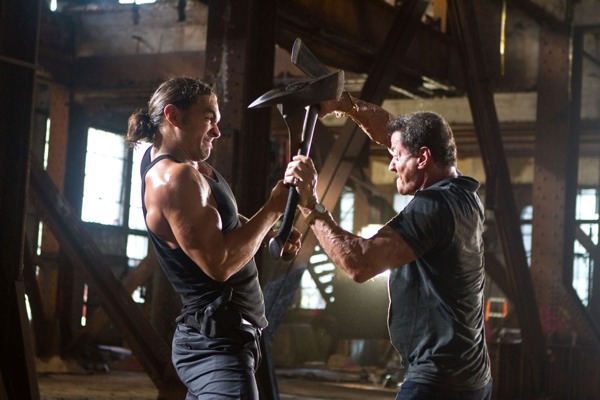 Den hårdkokte gangstern James Bonomo är inte den som tar skit från andra. Och när hans partner blir mördad så svär han på att hitta den skyldige. Men spåren leder till högt uppsatta personer och av en slump börjar han samarbeta utanför lagboken med polisen Taylor som också förlorat sin partner. Tillsammans tar de den hårda vägen fram för att kräva sin egen rättvisa.
Betyg: 1.5 av 5
Redan titeln ger en hint av en dålig film. Löjlig story och förmodligen inspelad med låg budget. En pinsam Stallone gör bort sig i detta skräpet.
Längd: 1 h 32 min
Sylvester Stallone, Jason Momoa, Christian Slater m.fl.