Charlie And The Chocolate Factory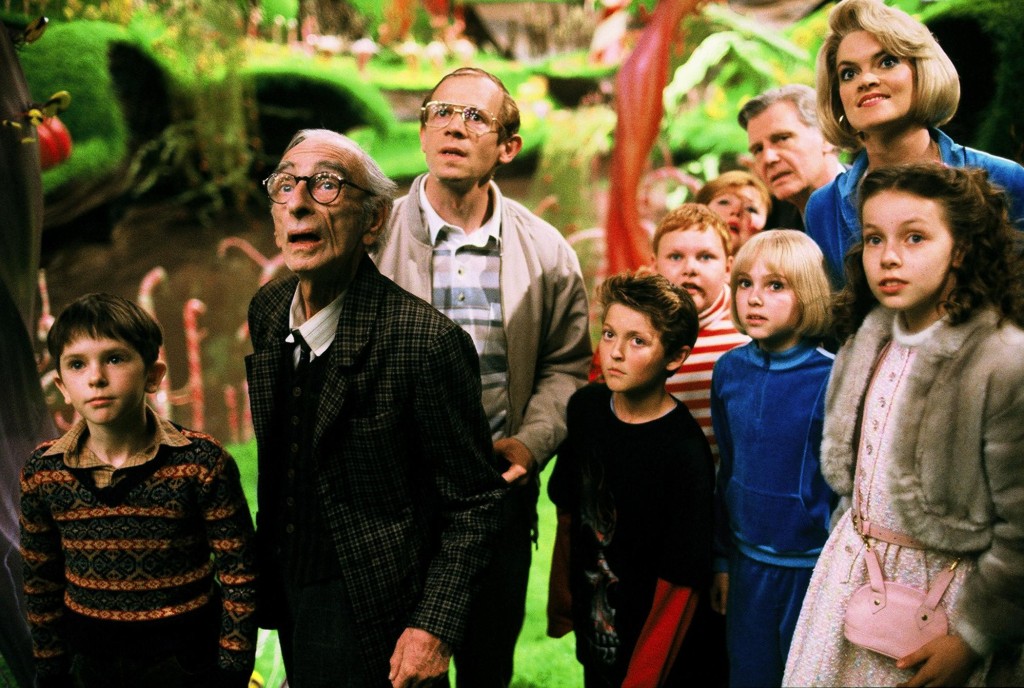 Kalle Spann är en pojke som bor med sin fattiga familj. I samma stad har den knasige Willy Wonka sin chokladfabrik. En dag bestämmer sig Wonka för att 5 stycken barn ska få besöka fabriken och gömmer 5 stycken gyllene biljetter bland miljontals chokladkakor runt om i världen. Kalle, som bara får en chokladkaka per år på sin födelsedag, dagdrömmer om att han ska bli en av de lyckliga.
Betyg: 4.5 av 5
Strålande bra gjord och riktigt underhållande.
Längd: 1 h 55 min
Johnny Depp, Freddie Highmore, David Kelly, Helena Bonham Carter, Noah Taylor, Missi Pyle, James Fox, Christopher Lee m.fl.