Harley Davidson And The Marlboro Man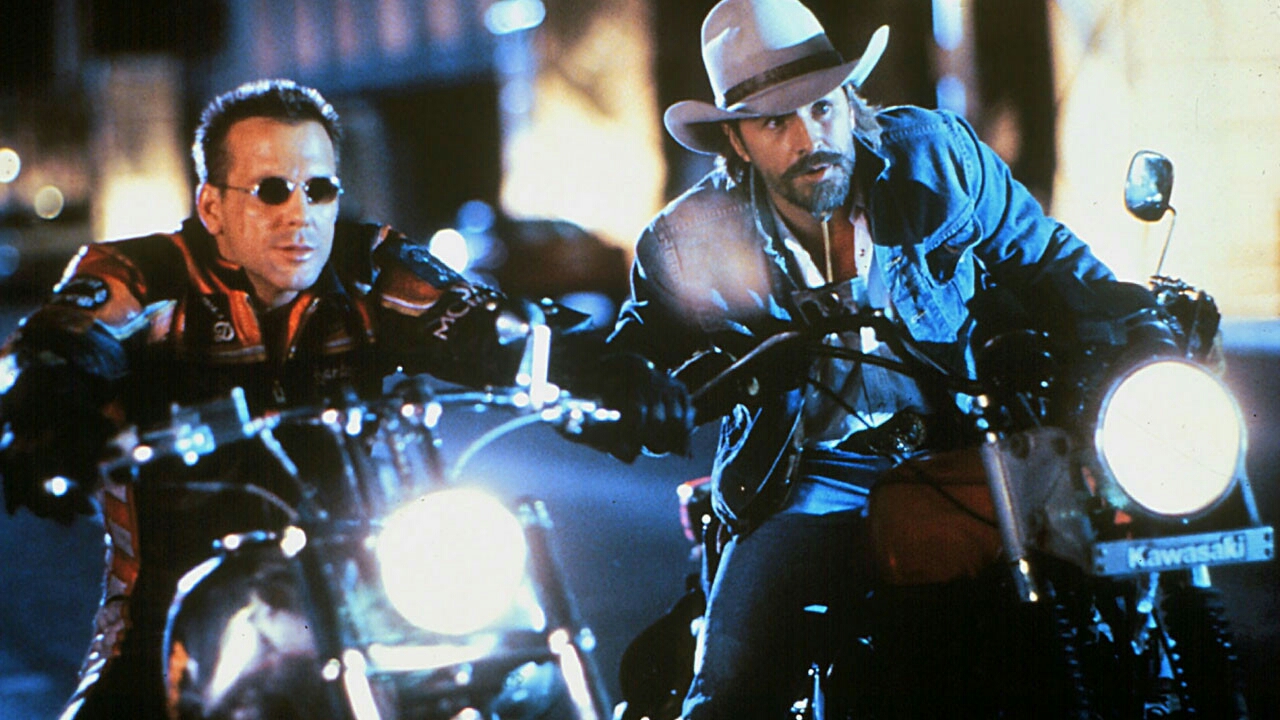 Efter en lång tid ifrån varandra så träffas de två vännerna Harley Davidson och Marlboro och det dröjer inte länge förrän de har ställt till med problem. Deras gamle vän äger en pub som nu hotas av stängning då ägaren ändrat hyreskontraktet och nu beslutar sig duon att tillsammans med några andra vänner utföra ett transportrån för att få pengar till puben så att den kan överleva. Allting hade kunnat gå bra om de inte hade rånat fel bil och istället kommer över en ny drog som tillhör en väldigt ondskefull man.
Betyg: 3 av 5
Småkul actionkomedi med en normal Mickey Rourke innan han opererade sönder sig. Duger gott och väl att se en gång och den är relativt godkänd.
Längd: 1 h 38 min
Mickey Rourke, Don Johnson, Chelsea Field, Daniel Baldwin, Tom Sizemore m.fl.