Oz The Great And Powerful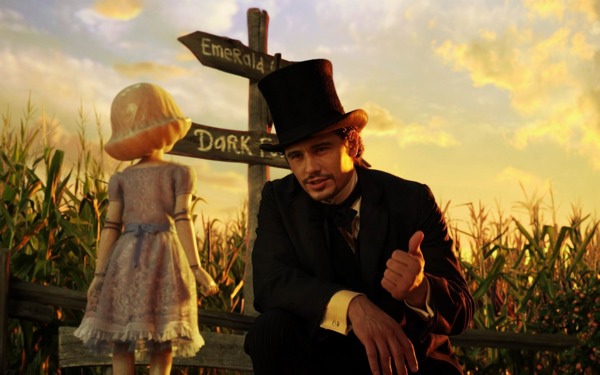 På en karneval så uppträder trollkarlen Oz för en handfull åskådare. Men de synar hans bluff och snart blir han jagad. Han lyckas fly iväg i en luftballong men lyckan blir kortvarig när en stor tornado fångar honom. Men istället för att gå under så hamnar han i det märkliga landet Oz. Där tror befolkningen att han är ditsänd för att störta en ond häxa som hotar landet. Och när han ser rikedomarna som väntar honom om han lyckas så bestämmer han sig för att försöka.
Betyg: 4 av 5
Fräckt och roligt äventyr som delvis imponerar. Klart sevärd om man gillar sagor och fantasy.
Längd: 2 h 10 min
James Franco, Michelle Williams, Rachel Weisz, Mila Kunis, Tony Cox, Bruce Campbell m.fl.