Shaun Of The Dead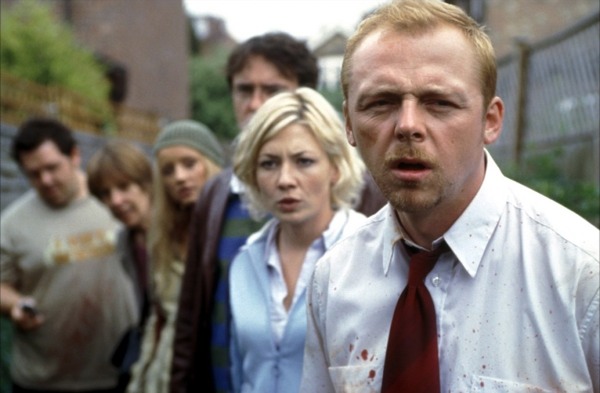 Shaun fördriver mest sin fritid med att spela tv-spel eller dricka öl med sin inneboende bästis Ed på deras stampub The Winchester. Allt detta till hans flickvän Liz stora besvikelse. Hon vill ha ut mer av livet och hon har inte ens fått träffa Shauns mamma än. När en epidemi utbryter så förvandlas människorna till blodtörstande zombier och nu får Shaun en chans att både rädda sitt förhållande med Liz men även att rädda staden från att gå under. Men först måste de sätta upp en bas och vad kan passa bättre än The Winchester?
Betyg: 4.5 av 5
Sjukt rolig skräckkomedi som man kan se om och om igen. En av Simon Peggs absolut bästa filmer och självklart en film som man bara måste se!
Längd: 1 h 39 min
Simon Pegg, Nick Frost, Kate Ashfield, Lucy Davis, Bill Nighy m.fl.