The Last Of The Mohicans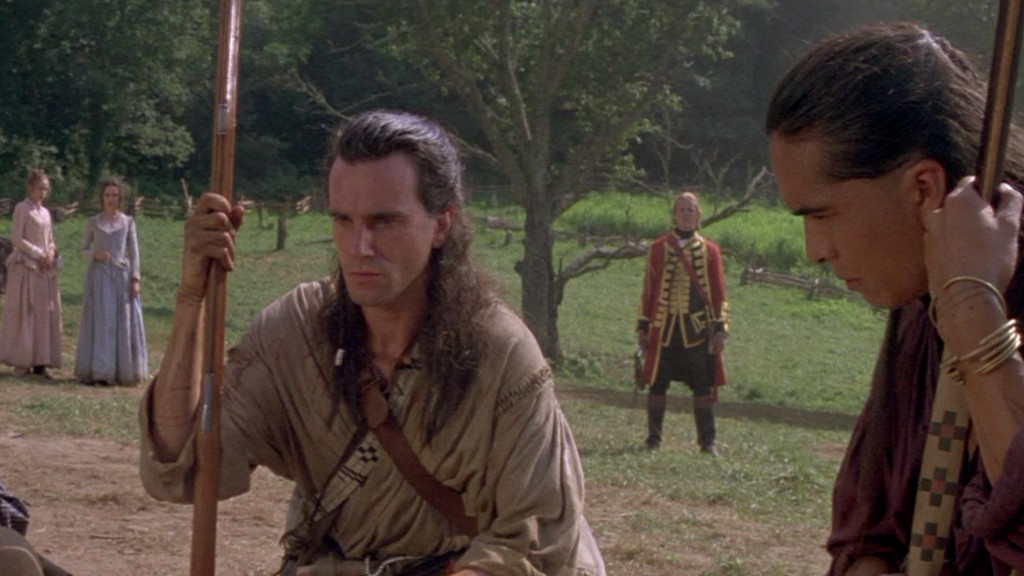 Mitt under pågående krig mellan Frankrike och England så hjälper tre stycken indianer till för att undsätta den engelske befälhavaren Munros döttrar från en säker död. Indianen Magua har svurit att han ska äta Munros hjärta och döda hans barn som hämnd för att Munro tidigare dödat hans familj. Ett fredsavtal mellan England och Frankrike inleds men den ena sidan har inga planer på att hålla avtalet.
Betyg: 5 av 5
Är och kommer alltid att vara den bästa filmen någonsin. En favorit som får vem som helst att bli tårögd. Har du inte sett denna så har du missat något!
Längd: 1 h 52 min
Daniel Day-Lewis, Madeleine Stowe, Russell Means m.fl.
(Alternativ titel: "Den siste Mohikanen")