The Silence Of The Lambs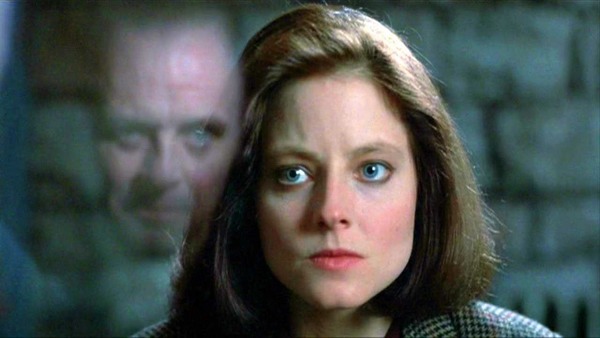 Den unga FBI-eleven Clarice Starling blir inkallad i ett ärende rörande seriemördaren Buffalo Bill. Hennes chef Jack Crawford tror sig kunna få fram information, som kan hjälpa dem, av den psykopatiske mördaren Dr. Hannibal Lector som sitter inspärrad på ett mentalsjukhuset styrt av den sliskige Dr. Chilton. Clarice försöker få fram information av Lector men tvingas spela ett spel på hans villkor för att komma någonstans i utredningen. Till allas förvåning lyckas hon över förväntningarna trots att hon bryter mot reglerna. Snart har en senators dotter blivit kidnappad av Buffalo Bill och en kamp mot klockan startar.
Betyg: 5 av 5
Ett klart mästerverk. Spännande och välgjord från början till slut. En film man bara måste se och som alltid är lika bra och underhållande. Kan inte bli annat än högsta betyg!
Längd: 1 h 58 min
Jodie Foster, Anthony Hopkins, Lawrence A. Bonney, Anthony Heald m.fl.
(Alternativ titel: "När lammen tystnar")