Rise Of The Guardians 3D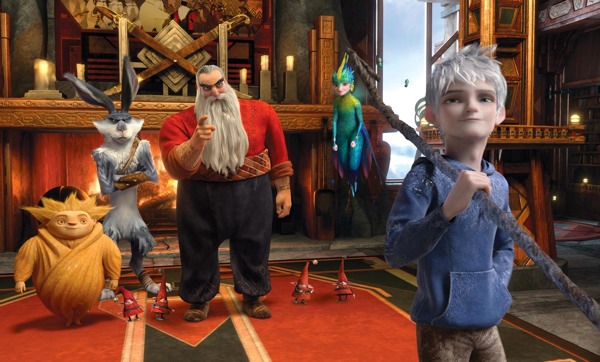 När den onde Pitch tröttnar på att barnen inte tror på honom så tänker han ut en hemsk plan där han ska få barnen att drömma mardrömmar och på så sätt bli mäktigast i världen. Men en handfull väktare ska sätta stopp för honom. En jultomte, en påskhare, tandfen samt en sandman får hjälp av Jack Frost som till en början inte alls är intresserad men när han förstår allvaret så ställer han upp för barnens skull.
Betyg: 3 av 5
Klart under förväntningarna där filmen känns som en evighet och trots att det hela tiden händer någonting så når filmen aldrig någon höjdpunkt. Lite för allvarlig film där humorn saknas.
Längd: 1 h 37 min
Hugh Jackman, Alec Baldwin, Isla Fisher, Jude Law, Chris Pine m.fl.
(Alternativ titel: "De fem legenderna")