The Lords Of Salem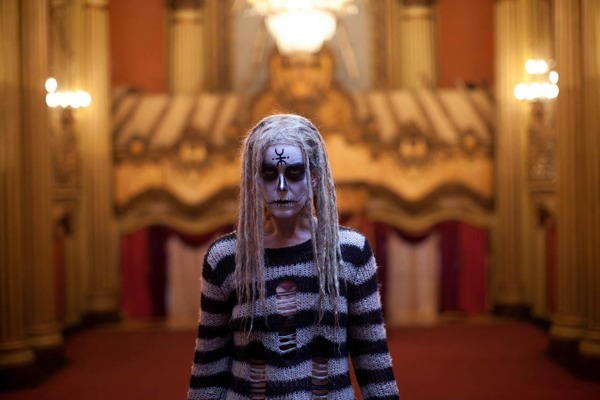 Heidi arbetar tillsammans med sina två kollegor på en radiostation. Efter ett samtal från en annorlunda lyssnare så får hon ett paket skickat till sig som innehåller en skiva med en högst egendomlig och mystisk melodi. Efter att ha spelat upp den i radion så blir både hon och andra kvinnor som hypnotiserade. En man som intresserar sig i skivan letar efter ledtrådar som kan visa vart melodin kommer ifrån eller vem som skickat paketet. Men spåren leder tillbaka till 1600-talet och en avrättning av några häxor som dyrkade satan och en förbannelse som en av dem kastade innan hon dog.
Betyg: 2 av 5
Rob Zombie är aldrig ett säkert kort men han har gjort en hel del ok filmer som t.ex. The Devils Rejects. Denna vara bara sjuk och meningslös och inte alls bra och faktiskt inte lika obehaglig som filmerna brukar vara.
Längd: 1 h 41 min
Sheri Moon Zombie, Meg Foster, Bruce Davison, Sid Haig m.fl.